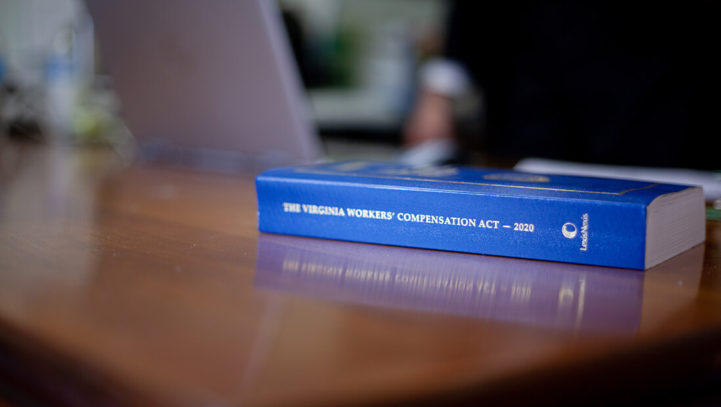 Worker's Compensation
Obtaining Workers' Compensation in Virginia
Every state has a workers compensation system designed to provide injured employees with compensation in the event of an injury caused by work. Most employers are required to carry workers compensation insurance. Workers compensation claims can also include occupational diseases, conditions caused by exposure to hazardous substances, or carpal tunnel syndrome.
The workers compensation laws are very different from the laws governing a general personal injury case. Both the employee and employer have particular rights and duties not found in other types of injury cases. A workers' compensation claim provides for lifetime medical benefits for the injury unless the claimant and employer both agree to settle the claim. The Commission provides mediation services for those interested in settling claims or disputes.
Injured Workers Have Specific Rights and Duties
An experienced workers compensation attorney will help maximize the recovery and handle the complicated procedures involved with filing a claim and going to a hearing. There are important issues concerning how the injury happened, medical treatment, reporting injuries, and other filing deadlines and procedures. We can make sure that your claim is not weakened or lost.
Step 1: Notify your employer.
Provide written notice to your employer within 30 days or the entire workers' compensation claim could be lost. Written notice may be the employer's accident report. Even if you are not sure about filing a workers' compensation claim, be sure to give notice of the accident to your employer.
Step 2: Get medical treatment.
You may choose your own emergency room. The employer must then offer you a choice of three doctors to choose from. This choice does not mean three medical practices or "urgent" care facilities. Once you choose the doctor, that doctor becomes the treating doctor for the claim.
Step 3: Get an Award entered.
Without an Award order from the Virginia Workers Compensation Commission, your claim is not protected. Even if the insurance company pays bills and wages, it can stop whenever it wants if there is no Award Order. If the insurance company does not cooperate, file a claim as soon as possible.
Step 4: Verify your benefits.
If you are getting an Award entered or filing a claim, make sure the Virginia Workers Compensation Commission has the correct information. The Award needs to have the correct average weekly wage and the correct injuries noted. If it does not, you may lose the right to correct the Award.
Remedies in Addition to Workers' Compensation
Although an injured worker is generally limited to filing a workers compensation claim against the employer, an injured worker may be able to recover from other negligent third parties. For example, if an employee is injured at work in a car accident, there may be both a workers compensation claim and a personal injury claim against the other driver:
Click here to read more about Virginia personal injury claims in the workplace.
An attorney experienced in both personal injury and workers compensation claims can help determine if a third party may be liable for your injuries. Workers compensation benefits pay for your medical bills and some lost wages but do not cover pain and suffering and other damages. Therefore, it is important to investigate whether third parties unrelated to the employer may be at fault.